OUR COMMITMENT
EXPLORE OUR

FINEST SERVICES
Welcome to our jewelry services! Our team of expert jewelers is dedicated to providing you with the finest quality and craftsmanship in every piece of jewelry we create.

From stunning engagement rings to dazzling necklaces and bracelets, our collection offers a wide range of options to suit every taste and budget.
EXCLUSIVE
WHAT SERVICES YOU RECEIVE AT AZADI JEWELLERY?
Service one:
CUSTOM JEWELRY DESIGN
We offer custom design services. You can work with our designer to create a unique piece that reflects your personal style and preferences.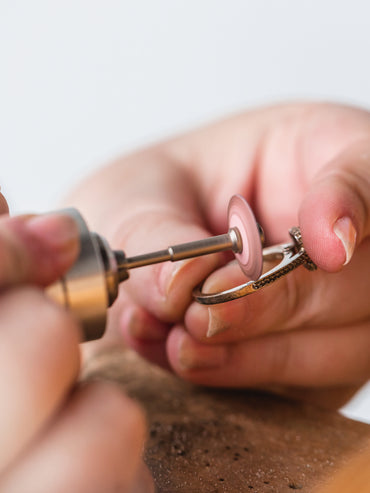 Service two:
JEWELRY REPAIRS
We offer a premium range of repair services for all types of gold jewelry at our store. From repairs to resizing and custom jewelry designs, our highly skilled team of experts can handle it all.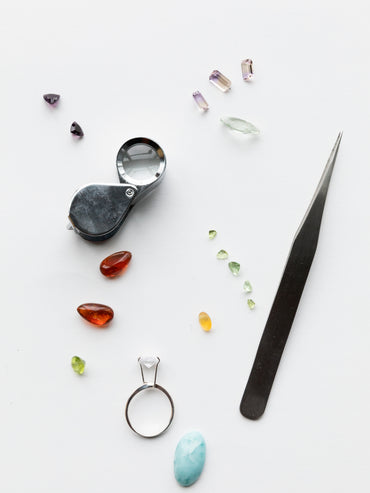 Service three:
JEWELRY MAINTENANCE
Our expert jewelers are trained to meticulously clean, polish and maintain the gleaming shine of your gold pieces while ensuring they remain free of scratches and damages.
Service four:
GOLD EXCHANGE
Our store offers a reliable and efficient gold exchange service that guarantees our customers the best prices for their gold.
Service five:
JEWELRY WARRANTY
Introducing our exclusive Gold warranty, providing you with the peace of mind that your precious purchase will be protected for 5 years. You can shop with confidence knowing that we stand behind the quality and durability of our gold products at our store
Service six:
PAYMENTS/INSTALLMENTS
Our jewelry store is proud to offer a convenient and flexible payment option for our valued customers. Now, you can comfortably purchase the jewelry of your dreams and pay for it in easy installments.
TESTIMONIAL
WHAT CLIENTS SAY ABOUT US?
Repairs
Just dropped into Azadi Jewellery for a repair job on 3 pieces of jewelry. The owner was so helpful and was able to fix all 3 pieces in minutes. He provided great repair advice and did a fabulous job. I intend to purchase in the coming weeks and will definitely return to review their great selection.
Design
Very beautiful jewelry with completely up-to-date design and clean and orderly environment and very polite treatment🌹
Competitive Pricing
Both Ali and Elly are great with customer, polite and friendly. I have got my engagement ring, my band and my fiancé ring from them and all were customized and designed exactly based on what I asked for and they did such a great job. Who ever saw my ring asked where we got it. I compared their price with the top end brands and for same cut and quality they charge my fiancé less than other top brands. I highly recommend them.
Repair
Thank you Azadi Jewellery for your impeccable service, and your outstanding work of art in repairing a totally damaged Gucci earring.